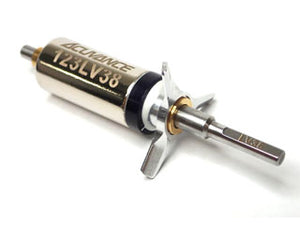 ACUVANCE OP-15054 AGILE High Power Blade Rotor LV28
neodymium rotor with blades exclusively for the AGILE series, which is an important item in the new function [MFCS] equipped with LUXON AGILE.
It is possible to change the rotation and torque characteristics of the motor without losing the balance of weight and moment.
*The motor characteristics change to a rotational type as the LV value decreases, and to a torque type as the LV value increases.
* Standard rotor is LV30.
---
We Also Recommend
---