News — body shell
Posted by Dale Clements on
Tags:

1 10, 2.0, acuvance, asbo rc, body shell, drift, drifting, kevin talbot, mst, overdose, pandora, rc, rc drift, rc drift car, rc drifting, ready to run, rtr, rwd, scale, src, tamiya, yd2, yeah racing, yokomo
Posted by Dale Clements on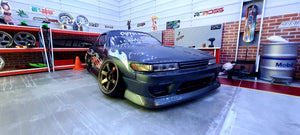 We just wanted to share our week of fun Rc drifting  So we did a mid week drift at Midlands Drift warehouse.  Go drop them a follow on Facebook.   Saturday saw us Rc Drifting at ronin drift lounge . Also go check out there page on Facebook  We will post a few pics of the rc drift cars .  Also if you want to view our content search on tik tok or Instagram.  We also have a page on Facebook  We are so passionate about rc drift if you are to drop us a follow  check the pics below this...
Tags:

1 10, acuvance, asbo rc, body shell, drift, drifting, mst, overdose, pandora, rc, rc drift, rc drift car, rc drifting, ready to run, rtr, rwd, scale, src, tamiya, yd2, yeah racing, yokomo
Posted by Dale Clements on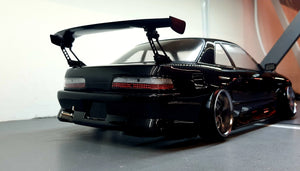 Hello and welcome to our website we hope you enjoy it . Asbo rc is a rc drift car specialist We specialise in everything 1/10 scale drift . So what ever your rc drifting needs are we are here to help . We stock a huge variety of products and brands . Just to name a few  Pandora rc Dlike Yeah racing  Overdose rc  Mst Yokomo  Src  So whether you are new to the hobby and need a rtr chassis ready to run . Or your a professional drifter  We have everything you would need to build a rc drift...
Tags:

1 10, 2.0, acuvance, asbo rc, body shell, drift, drifting, kevin talbot, mst, overdose, pandora, rc, rc drift, rc drift car, rc drifting, ready to run, rtr, rwd, scale, src, tamiya, yd2, yeah racing, yokomo